We are always pleased to discuss your requirements, offer advice, and suggest the best methods to achieve your roofing objectives.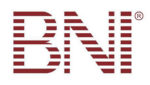 BNI Uckfield is a group of local businesses that come highly recommended and that support each other. We meet every Wednesday at 6.30am at the Crockstead Farm Hotel. Steve Lynam has been an active member of the Uckfield BNI chapter for the last 6 years, spent a term as the chapter president and is about to support the leadership team once again as the secretary treasurer. If you would like to visit as a guest please contact Steve.
Mission statement
We strive to understand our customers' needs and attend to their requirements, helping to solve any issues or problems they may have.
For customers who are planning to develop their properties Steve is on hand to advise on construction methods and to offer advice as required.
Steve has over 30 years experience in construction and has a large network of associates in the construction industry.