Garrison Roofing offer the highest quality, value for money service in the South East.
With over ten years in the business, we are dedicated to providing a personalised, reliable service.
Contact us today for a free estimate or to discuss your roofing needs. We are friendly, professional and helpful. All information and quotations are given on no obligation basis.
We mainly work in East Sussex, West Sussex and West Kent.
Stripping and retiling
Refurbishments & extensions
25-year guaranteed fibreglass roofing
Skilled leadwork
Multi layer torch on roofing felt
Guttering
Scaffolding
Chimney work – including pointing and rendering
Conservation and Velux windows
Visit our pages to see our reviews: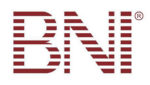 BNI Uckfield is a group of local businesses that come highly recommended and that support each other. We meet every Wednesday at 6.30am at the Crockstead Farm Hotel. Steve Lynam has been an active member of the Uckfield BNI chapter for the last 6 years, spent a term as the chapter president and is about to support the leadership team once again as the secretary treasurer. If you would like to visit as a guest please contact Steve.
Mission statement
We strive to understand our customers' needs and attend to their requirements, helping to solve any issues or problems they may have.
For customers who are planning to develop their properties Steve is on hand to advise on construction methods and to offer advice as required.
Steve has over 30 years experience in construction and has a large network of associates in the construction industry.